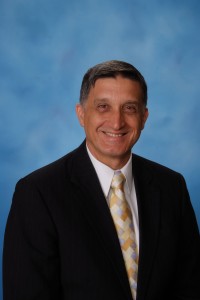 Bermuda Bob on Leadership
Leadership is the difference maker and the deal breaker. It's how we grow organizations.  It's how we impact lives. But, as you also know, leadership cannot be an idea we simply talk about; leadership is the action we must live out.
I am a John Maxwell Founder's Circle member and certified Coach, Speaker and Trainer. I look forward to helping you add value to you! Everything rises and falls on Leadership. It is too late to think of Leadership Training when you are promoted. You need to deal with it and YOU Now.
My main purpose is to serve and to lead. You may be curious as to why service comes before leadership. Well, the greatest leaders were first great servers.
My story began in my youth. I rose through the ranks of Boy Scouting to become a member of the Order of the Arrow, and also an Eagle Scout. During my college years, I enrolled in ROTC and received my Commission as a 2nd Lt. in the US Army Infantry. I worked myself up through the ranks, and I earned the Airborne Tab as well as that of Pathfinder. My greatest achievement though was being a member of Special Ops. Through this experience, I was given the opportunity to serve others and help those less fortunate in other countries. After 21-years of service, I retired as a Major.
In civilian life, I was an educator for 21 plus years. During those years, I served as a successful coach as well as an official in softball, football, basketball and volleyball. I had the privilege of leading several of my teams to championships. I am very active in Church as a cantor and lector. Clearly, all these years of service required me to teach leadership and to be a leader. This is something I have done all my life. I am passionate about serving and help others reach their full potential.
Contact me today so that we can discuss leadership and you.
Phone:      441-705-9897
Email:       IntentionalGrowth@icloud.com
Website:  www.marbo.us
Recession Buster:
Welcome to your gateway to great shopping!
It is no joke that we are in a world wide recession. Money is tight to say the least. That is why I offer those of you in Bermuda, Canada and the United States an ability to shop on line for great products. Many of these products are concentrated and will save you money in the long run.      www.shopmarbo.com
If you want to know how you can get better prices and actually get rebates on your shopping do not hesitate to contact me at bermudabob@me.com.
Look forward to helping you.
Bob